Dear All
I hope you enjoyed our Festival of Light evening back in October as much as I did? I thought Daisy and her friends did a wonderful job in showing us how to celebrate Diwali. I thought everyone looked very glamorous dressed in the beautiful saris and I am grateful for my colleague Razya for lending me her special dress for the evening. Did you get chance to taste the sweets and savouries, have a go at making the Rangoli? the photo above is the completed Rangoli.
Next week is our final meeting of 2017 – where has the year gone I hear you ask? We will be welcoming Violet McMonnies to our meeting – and she is going to give us some wonderful ideas on how to dress your table for Christmas dinner.
Also coming along to the meeting is a representative from the Womens refuge who is coming to collect our shoe boxes for the women and children who might be spending Christmas away from their homes. Please fill a shoebox (or more if you feel you'd like to) suitable for Women or children (girls up to 18 and boys up to 13).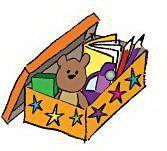 See you Wednesday  – also don't forget you are welcome to pay your subs for next year from anytime now.
We hope to update you with plans for our Christmas, New Year meal very soon
Rachel